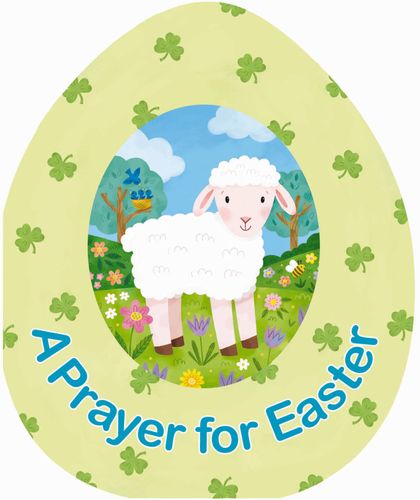 A Prayer for Easter
Release date: Feb 01, 2022
ISBN: 9780310770909
Format: Board Book
A unique and unforgettable Easter egg-shaped board book with multiple layered pages for little hands, featuring sweet illustrations of a cuddly, baby lamb and simple rhyming text that celebrates Jesus' resurrection. A perfect Easter basket gift.
Thank you, God, for making us
And sending us your Son.
Thank you, God, for who you are
And loving everyone.
An Easter Prayer:
Is the ideal size for Easter baskets and gift-giving
Easily fits into small hands and even a travel bag for reading on the go
Gently instills the reason for celebrating Easter
Is part of a collection of books with Happy Easter and Spring Is Here