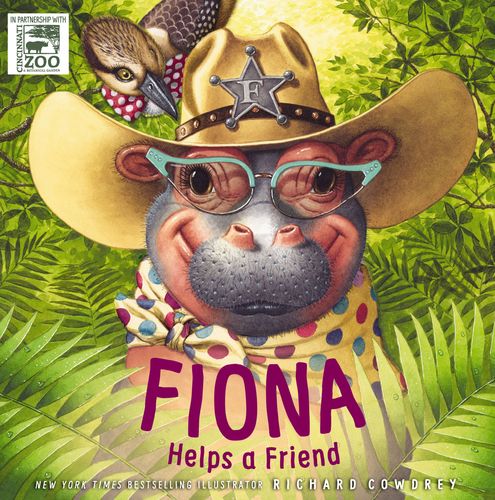 Fiona Helps a Friend
Release date: May 18, 2021
ISBN: 9780310770831
Format: Hardcover
Join your favorite hippo, Fiona, the adorable internet sensation from the Cincinnati Zoo and Botanical Garden, and her lovable animal friends as they try to help Matilda find her missing laugh. This fun and whimsical follow-up to the New York Times bestselling Fiona the Hippo is the perfect read-aloud for fans of Fiona (and hippos) everywhere!
Fiona cannot figure out why the zoo seems so quiet as she wanders around, saying hello to all her friends. When she realizes she hasn't heard Matilda the Kookaburra's laughter in a while, Fiona and the other animals set out to find the missing laugh—and run right into a wonderful box of lost and found items. Their search turns into a dress-up party filled with laughter—and a great idea on how to get Matilda's laugh back!
Fiona Helps a Friend teaches children:
About friendship, helping others, and the power of laughter
Love and support from others can make a big difference
This adorable picture book is great for readers ages 4-8 and includes:
Art by New York Times bestselling artist Richard Cowdrey (Fiona the Hippo, Bad Dog, Marley)
A unique cover that shimmers and shines with foil and gloss on the cover
Check out other titles in the Fiona the Hippo series: Fiona the Hippo, Fiona, It's Bedtime, and A Very Fiona Christmas.