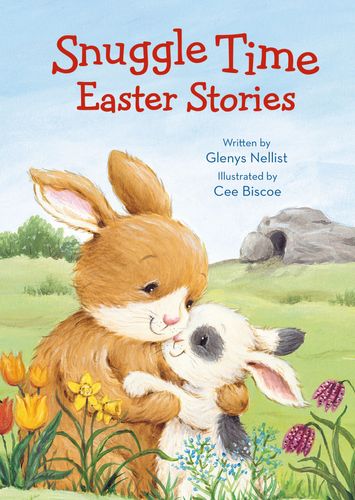 Snuggle Time Easter Stories
Release date: Feb 22, 2022
ISBN: 9780310770725
Format: Board Book
Snuggle up with your child and share the gift of God's love as you read this delightful collection of beautifully-illustrated stories frombestselling author Glenys Nellist celebrating Easter and the coming of spring.
Spring is almost here––theseason of Hope, Joy, and Renewal!Filled with Glenys's signature rhymes and adorable animal illustrated by Cee Biscoe, Snuggle Time Easter Stories uses simple language to introduce even the youngest readers to the true meaning and hope of the first Easter, sharing Jesus is alive!
This charming padded board book is the perfect gift to tuck in your little one's Easter basket, or their car seat when you take them on the go, and is also a wonderful bedtime or naptime read.
Snuggle Time Easter Stories:
Offers

a

charming Easter addition to the bestselling Snuggle Time series,

impacting

over 300,000

children and their families

Delights children with inviting, playful

animal

i

llustra

tions

of classic Bible stories by popular illustrator Cee Biscoe

Features soothing rhymes that are perfect for bedtime snuggles

with a padded cover that fits just right in little hands

Teaches little ones

age 0 to 4

about biblical truths in an accessible way
Look for additional inspirational children's picture books and padded board books from Glenys:
'Twas

the Morning of Easter

'Twas

the Season of Advent

'Twas

the Evening of Christmas

Snuggle Time series

Love Letters from God series

Baptized in the Water