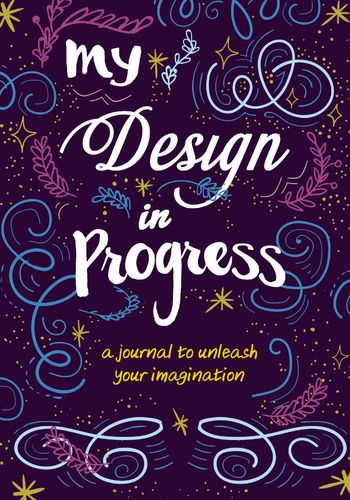 My Design in Progress
A Journal to Unleash Your Imagination
Release date: Nov 10, 2020
ISBN: 9780310770695
Format: Hardcover
Everyone needs the freedom to express themselves in a safe way, and this unique and beautifully designed journal will provide you a space to de-stress, unwind, and explore the artist within. Let your imagination run wild as you journey through this attractive and interactive full-color guided journal with almost 100 prompts that will kickstart your imagination and get your artistic creative juices flowing!
Teens and adults 13 years old and up will enjoy this guided journal. Some art, meditation, and interactive prompts include:
Create an abstract art image. Grab three colors and just go to town—color outside the lines, draw without a plan, change things up halfway through. Don't be afraid to "mess up"; life is messy, and the lines we make sometimes change.
Hit play on your favorite song and color all the feels. Let the rhythm inspire the colors and patterns.
Let your hand and imagination be your guides—close your eyes and sketch a self-portrait. It's going to be different, but that's part of the fun.
My Design in Progress:
Is perfect for aspiring artists, or anyone looking to express their creativity

Works as an alternative to a traditional sketchbook, with ideas to help you think more deeply about yourself and the world around you

Is full of colorful images to help inspire you, as well as space to draw, doodle, color, and paint

Includes inspiring quotes to encourage you throughout your creative journey

Is an ideal gift for back to school, birthdays, Christmas, and Easter—and is great for sisters, granddaughters, nieces, and best friends too!