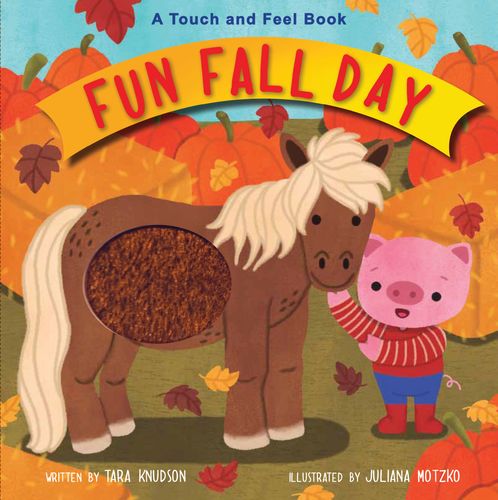 Fun Fall Day
A Touch and Feel Board Book
Release date: Jul 28, 2020
ISBN: 9780310770213
Format: Board Book
Fun Fall Day is a sensory celebration of the season for little ones. Young children can scratch a leaf, feel a smooth pumpkin, and brush a horse's coat in this colorful touch and feel board book.
Parents, grandparents, and anyone else with little loved ones in their lives will be kicking up some leaves and some laughs this autumn every time they read Fun Fall Day. The magic and splendor of fall comes to life at the harvest fair, where there's a petting zoo, corn maze, pumpkin patch, and plenty of treats for everyone!
It's a celebration of the unique sights and sounds of fall through adorable and engaging illustrations, simple and playful rhymes, and touch and feel elements on every page of Fun Fall Day.
Time for crafts,
Cut and trace.
Pumpkin patch,
Paint a face.
Harvest treats,
Lots to buy,
Donuts, breads,
Apple pie.