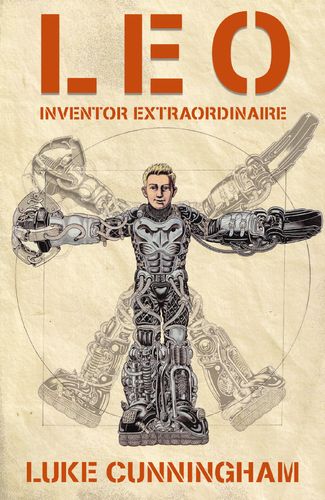 LEO, Inventor Extraordinaire
Release date: Apr 06, 2021
ISBN: 9780310770008
Format: Hardcover
A school for incredibly gifted orphans. A genius kid inventor. A subterranean maze. And a mechanical monkey. What could go wrong?
A "lifer" at the secluded Academy of Florence, Leo has never met his parents ... or anyone in his family for that matter. He spends most of his time tinkering with inventions that never work (or work disastrously) and making trouble with his infinitely more charming friend and fellow lifer, Savvy. After Leo's latest experiment goes catastrophically wrong, he discovers a series of secret passages beneath the school that can only be unlocked by the sharpest of wits and a little help from Leo's school lessons.
Leo hopes the network of tunnels will lead him to the academy's infamous archives where he hopes to discover the identities of his parents and the reason he's an orphan in the first place. Instead, he finds that his past and possibly even his future is somehow linked to the innovative Wynn Toys company, whose genius president died mysteriously years before.
Leo must use his skills as an inventor to revive the toy company, oust its dastardly leader, and discover the fate of his real family.
LEO, Inventor Extraordinaire is:
Loosely based on the life of Leonardo Da Vinci
Part The DaVinci Code for kids, part Renaissance-influenced action-adventure
Filled with robots, wacky inventions, mathematical puzzles, and slap-stick humor
Great for fans of The Invention of Hugo Cabret and The Copernicus Legacy series