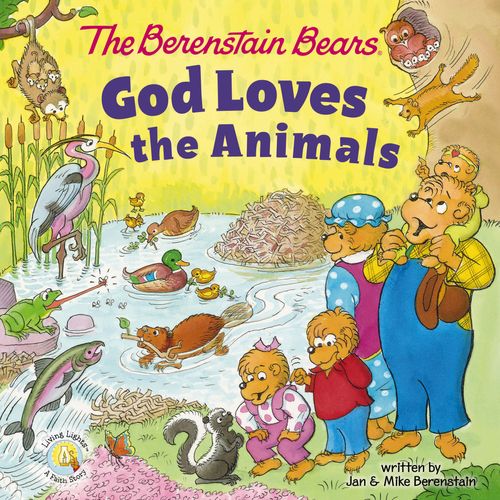 The Berenstain Bears God Loves the Animals
Release date: Apr 07, 2020
ISBN: 9780310769583
Format: Board Book
Take a beautiful nature walk through Bear Country with the beloved Berenstain Bear family, as Mama, Papa, Brother, Sister, and Honey Bear savor the great outdoors and say "hi" to all their animal friends.
There's a family of ducks nestled amongst the cattails, a horned owl perched in a tree, and a rabbit making trouble in a cabbage patch! And whether the animals have fur, feathers, or scales, God makes sure they have a place to live and food to eat.
As you read aloud, toddlers will delight in pointing out all the different creatures throughout Bear Country as they are comforted by the message of God's boundless love.
The Berenstain Bears God Bless the Animals:
Is an adorable new board book from the bestselling Berenstain Bears brand
Teaches children ages 0-4 the importance of respecting the earth and protecting God's creatures
Features the iconic artwork that has been beloved by children and parents alike for almost 60 years
Is part of the popular Zonderkidz Living Lights series, with over 6.5 million copies sold since 2008
Excellent tool to help toddlers recognize animals and their features