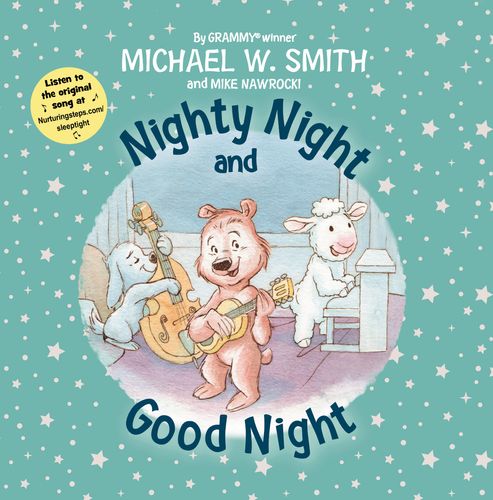 Nighty Night and Good Night
Release date: Oct 02, 2018
ISBN: 9780310769415
Format: Board Book
Nighty Night and Good Night is the first book in a series of bedtime books by multiple Grammy and Dove Award-winning recording artist Michael W. Smith and VeggieTales co-creator Mike Nawrocki. In Nighty Night and Good Night, the stuffed animal band the Nighty Nights are called upon to help their friend Ben try to fall to sleep. This cute and sleepy adventure leads Lamby, Bear, and Sleepy Puppy to discover that a classic lullaby might just do the trick.
This book includes a link that allows readers to listen to Michael W. Smith sing the same lullaby that helps put Ben to sleep.
Founded by Michael W. Smith, Nurturing StepsTM is an infant and toddler series of children's music and books with a simple mission to enliven a child's journey with hope and faith through music and storytelling.
This padded board book features a soft matte cover and stars that shine with foil.