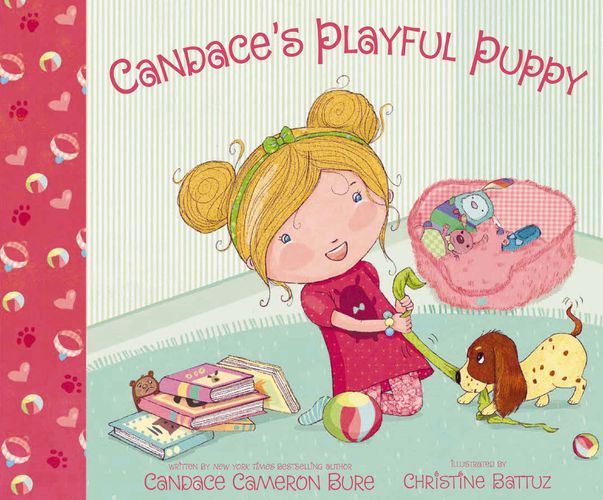 Candace's Playful Puppy
Release date: Jan 26, 2021
ISBN: 9780310769026
Format: Hardcover
Candace's Playful Puppy is for every boy or girl who has ever wanted a dog and every parent who knows the responsibility that goes along with caring for a new pet! Written by actress Candace Cameron Bure, laugh along with this story of a little girl who visits a pet shelter to adopt a cuddly new dog and comes home with a rambunctious pup instead.
Finally, the day has come when Mom allows Candace to pick out the perfect pet. When Candace picks up a spotty little puppy, she knows he's the one for her. Candace loves her new rescue dog more than anything. But when the new pup doesn't pay attention to Candace or her instructions, Candace's patience is tested and her excitement over the new pet quickly fades.
Soon Freckles is running free away from Candace and her beloved hamster, Harry. Thankfully as the day closes and dusk sets in, Freckles comes running back, mud and all. Candace realizes that being a great dog mommy isn't as easy as she thought.
Will she give up on her new puppy? Or will Candace learn to be faithful to her commitment and never give up when facing a tough situation?
Candace's Playful Puppy:
Is written by Candace Cameron Bure, New York Times bestselling author
Is an adorable picture book that sparkles and shines with a cover that includes embossing and glitter
Will connect with every pet owner and every pet-owner-to-be