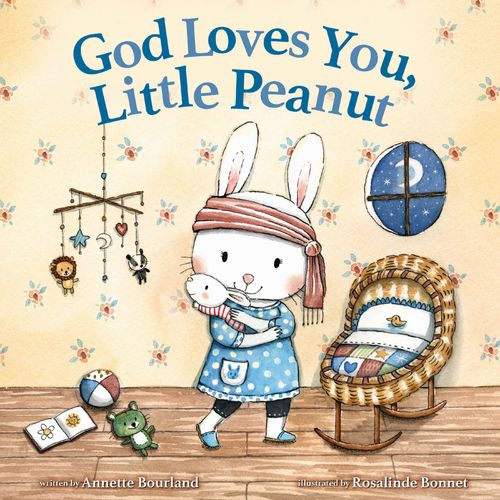 God Loves You, Little Peanut
Release date: Sep 15, 2020
ISBN: 9780310768883
God Loves You, Little Peanut is a heartwarming premium picture book about the deep bond between a parent, grandparent, or any loved one and their little one. From playtime to bedtime, silly time to cuddle time—the sweet rhymes and adorable illustrations show many different wonderful moments shared with a child, reminding boys and girls how special they are and how much they are loved.
Little Peanut there's so much to know.
At night we'll share stories or maybe tall tales
of giants and lizards and huge talking whales.
God Loves You, Little Peanut:
Is perfect for fans of authors like Nancy Tillman (On the Night You Were Born) and Sam McBratney (Guess How Much I Love You)
Makes a wonderful gift for Father's Day, a new baby, baptism, birthday, or any occasion to show your child or grandchild they will always be your little peanut
Is a premium picture book featuring a cuddly and engaging cover and adorable animals throughout