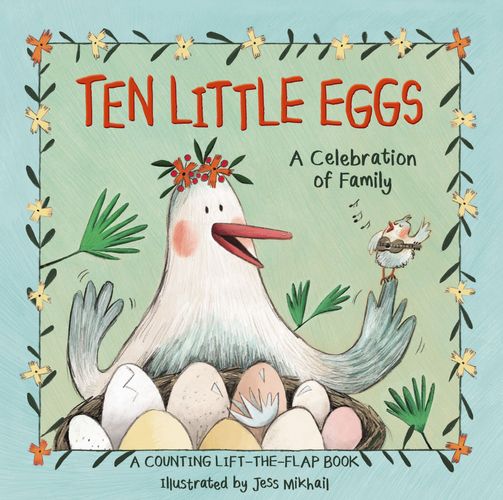 Ten Little Eggs: A Celebration of Family
A Counting Lift-the-Flap Board Book
Release date: Feb 02, 2021
ISBN: 9780310768821
With sweet and silly read-aloud rhymes and adorable illustrations, this lift-the-flap counting board book helps little children learn their numbers and reminds them that families come in all shapes and sizes, but what holds them together is love.
Children will love lifting the flaps of this playful board book as they count mama Bird's eggs as they go! What unusual animals are inside each of the ten little eggs?
FIVE little eggs in a nestin a tree.What in the world will mylittle egg be?
Ten Little Eggs: A Celebration of Family:
Celebrates diversity and rejoices in the specialness of family
Uses an engaging rhyme scheme that is great for soothing little ones to sleep
Is an adorable counting and lift-the-flap board book that is perfect for spring, Easter, or any time of the year