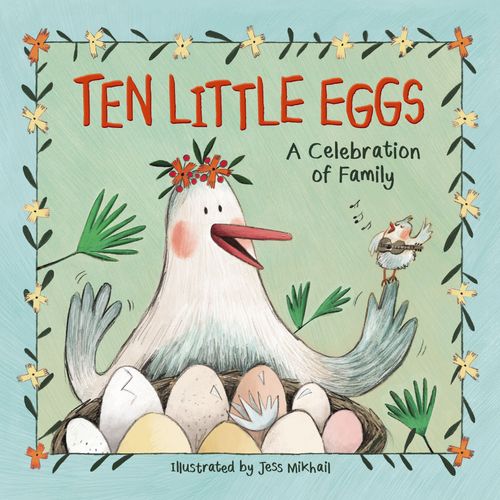 Ten Little Eggs
A Celebration of Family
Release date: Feb 04, 2020
ISBN: 9780310768814
Format: Hardcover
Ten Little Eggs celebrates springtime and the bond between a parent and child. With sweet and silly read-aloud rhymes and adorable illustrations, this book reminds readers that families come in all shapes and sizes, but what holds them together is love.
Perfect for Easter or any time of the year, children will enjoy turning the pages of this playful picture book to discover what unusual critters are inside each of the ten little eggs.
FIVE little eggs in a nest
in a tree.
What in the world will my
little egg be?
One cracked open
and what did Mama see?
A fuzzy little penguin,
walking wobbly as can be.