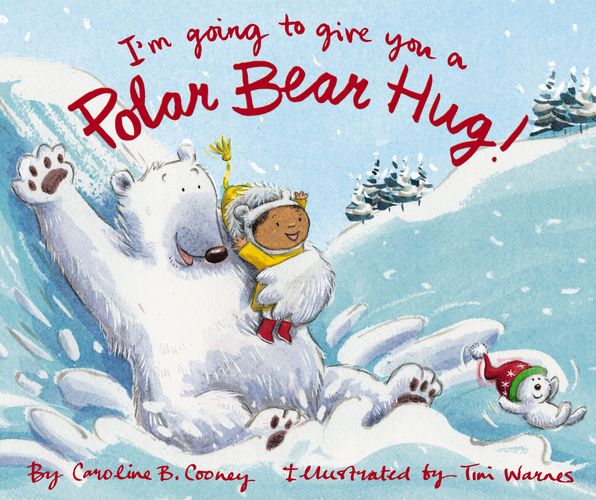 I'm Going to Give You a Polar Bear Hug
Release date: Oct 06, 2020
ISBN: 9780310768708
Format: Hardcover
Let's get ready to snuggle! This highly engaging sequel to the bestselling and beloved I'm Going to Give You a Bear Hug imagines all the cozy, warm hugs little ones love to receive on cold, blustery days.
From acclaimed author and illustrator pair Caroline B. Cooney and Tim Warnes comes I'm Going to Give You a Polar Bear Hug, a delightful picture book with adorable, cuddly illustrations that inspires children to snuggle up and enjoy this playful story overflowing with winter fun.
Imagine who might stomp, sled, and swish through the snow to give a warm hug in these whimsical rhymes and sweet, playful illustrations. Cooney's story encourages parents and grandparents and their children and grandchildren to giggle and play as they cozy up for their own celebration of the winter season.
I'm Going to Give You A Polar Bear Hug:
Is a perfect cuddle-up-and-snuggle book for kids ages 4 to 8
Features adorable illustrations by acclaimed illustrator Tim Warnes
Is written by bestselling author Caroline B. Cooney
Is the sequel to the highly successful I'm Going to Give You a Bear Hug, with over 134,000 units sold
Makes a wonderful Christmas and birthday gift