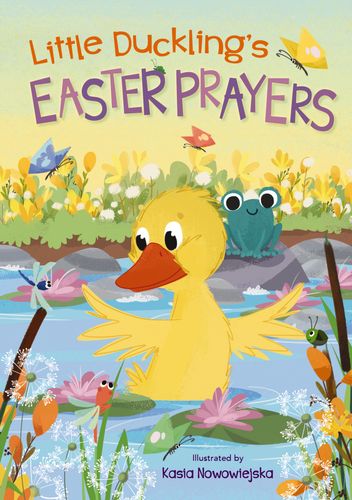 Little Duckling's Easter Prayers
Release date: Feb 04, 2020
ISBN: 9780310768357
Format: Board Book
In Little Duckling's Easter Prayers, Duckling and his woodland friends explore the many blessings of spring through rhyming poems based on inspirational Bible text that will inspire your child to appreciate and give thanks as they celebrate the new season and prepare for Easter.
Dear God, I thank you for this day—
and everything I see.
For puffy clouds and tiny bugs,
and sunshine chasing me.
I'm glad you made the gentle breeze
I feel against my face.
I'm glad you made this perfect day
that's filled with love and grace.
Amen
With simple but powerful text and bright, engaging illustrations, Little Duckling's Easter Prayers explores the many wonderful parts of spring—from new flowers and happy showers to the reminders of God's great love for us and the miracle of Easter. And with text perfect for morning snuggles, bedtime prayers, and anything in between, you and your child can celebrate God's blessings together any time of day.
Little Duckling's Easter Prayers:
Has fifteen unique and kid-friendly poems that tie back to Scripture and highlight things they can be thankful for
Has a sturdy board book binding and cover that holds up to repeated use by little hands
Can be used as a devotional with children 2-6, or as an introduction to prayer