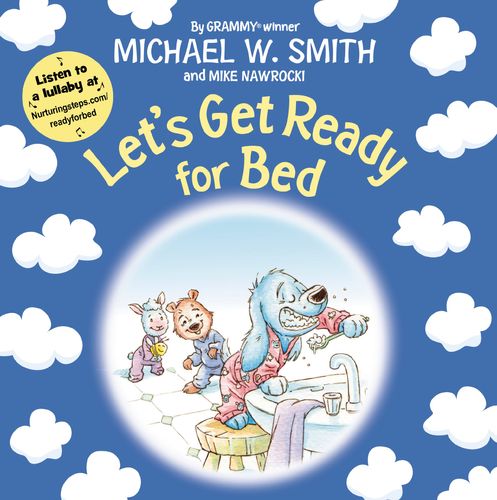 Let's Get Ready for Bed
Release date: Mar 05, 2019
ISBN: 9780310767626
From Grammy Award-winning artist Michael W. Smith and the co-creator of VeggieTales Mike Nawrocki comes Let's Get Ready for Bed, the second in a series of books in the Nurturing Steps series. This sweet board book will engage your child and help them get to sleep with their favorite stuffed animal characters the Nighty Nights.
How does Sleepy Puppy get ready for bed? Well, he takes a bath, brushes his teeth, and puts on some cozy pajamas, of course. And when Sleepy Puppy turns out to be not-so-sleepy after all, his best friends Eddie the bear and Sandy the sheep know just what to do to help him drift off to sleep.
As an added bonus, this book includes a link that allows readers to listen to Michael W. Smith singing a lullaby to help your child fall asleep.
Founded by Michael W. Smith, Nurturing StepsTM is an infant and toddler series of children's music and books with a simple mission to enliven a child's journey with hope and faith through music and storytelling.