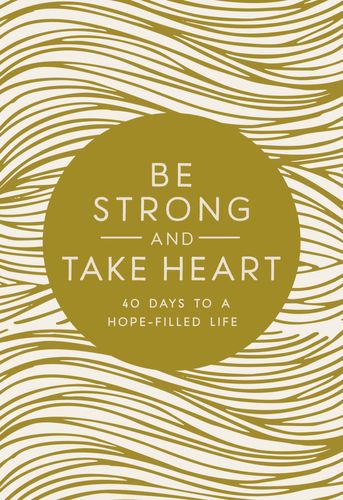 Be Strong and Take Heart
40 Days to a Hope-Filled Life
Release date: Sep 17, 2019
ISBN: 9780310767398
Format: Hardcover
Daily encouragement and clarity for young women during what can be a confusing time of life. Most importantly, each of the 40 devotions bedrock young women in God's Word instead of leaving them mired in all the other competing words and images they are bombarded with.
Each entry includes a relevant message about topics, challenges, and everyday messes young women like you experience, paired with a relevant Scripture passage that transforms any situation into one of hope and promise. Then this daily devotional takes it one very important step further, offering real-life application that brings the devotion from the page into your heart, and into your life.
Ultimately, Be Strong and Take Heart: 40 Days to a Hope-Filled Life is an empowering and uplifting devotional for young women to remind them there is someone who is always nearby, who has promised to love them and lead them toward the best life possible
Are you living heart happy? There's no better time than now to start.
Be Strong and Take Heart: 40 Days to a Hope-Filled Life:
Includes NIV Bible passages and prayers that follow every devotion
Features a beautiful foiled cover with a color interior and ribbon marker
Whether for the start of high school or high school graduation, a birthday or Christmas, this 40-day devotional is the perfect gift for any young woman in your life
X