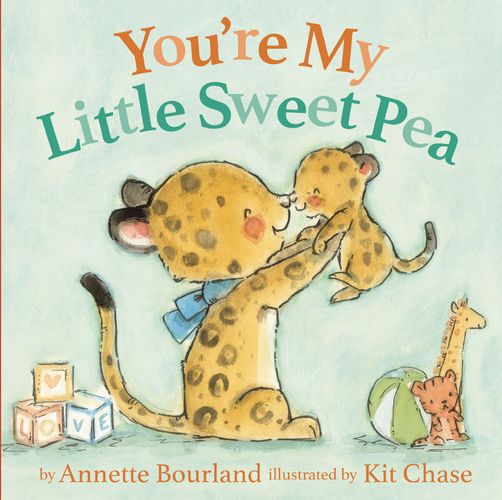 You're My Little Sweet Pea
Release date: Jan 22, 2019
ISBN: 9780310766568
Format: Board Book
Show your child or grandchild they will always be your little sweet pea with this heartwarming board book filled with sweet rhymes and adorable illustrations that celebrates the deep bond between you and your little one.
Featuring charming illustrations by Kit Chase of parent animals and their babies—kiss, cuddle, tickle, and rhyme your way through You're My Little Sweet Pea. This quick read is great for settling kids down for naptime or bedtime, and it is a great reminder to parents to slow down and just enjoy these precious moments with your little one.
If you enjoy books from authors like Nancy Tillman (On the Night You Were Born) and Sam McBratney (Guess How Much I Love You), then You're My Little Sweet Pea is the perfect book for you.
Little Sweet Pea, I love you.
From button nose to baby coo.
Squishy cheeks and sparkly eyes,
Pure delight and perfect size.
Tender feet and tiny toes,
Where they'll take you, no one knows.
You're My Little Sweet Pea:
Is the ideal gift for a new baby, baby shower, new parents, baptism, birthday, or any occasion to show children how special they are and how much they are loved
Shows all the wonderful moments shared between a parent or grandparent and their children and grandchildren
Has a soft padded cover that overlays a sturdy board book that can stand up to repeated readings at home or in a school or daycare setting
Has a cuddly and engaging cover adorned with spot gloss
Provides unforgettable cuddle time for mothers, fathers, grandparents, and caregivers of children ages 0–4 years old