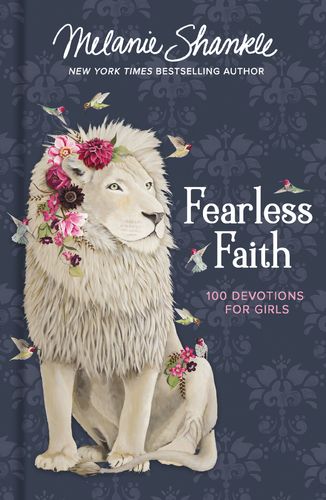 Fearless Faith
100 Devotions for Girls
Release date: Aug 07, 2018
ISBN: 9780310765646
Format: Hardcover
From popular blogger and New York Times bestselling author Melanie Shankle comes Fearless Faith: 100 Devotions for Girls. An interactive devotional, each day's reading encourages girls to be confident in their faith as well as grow in that faith and the knowledge they can impact the world around them.
Each devotional speaks directly to tween and teen girls with:
Reader-friendly "Day 1," "Day 2" format, allowing girls to start at any time of year
Easy-to-read and relatable text
A Scripture verse, an encouraging message, and a corresponding activity or set of questions to frame the day's takeaway in the real world
Unique challenges and engaged questions such as: What are three things that make you happy? What do you worry about? What do you think God wants for your life?
Fearless Faith has a beautiful cover, full-color interior, handy ribbon marker, and additional journaling lines for notetaking. This devotional is perfect for birthdays, holiday gift giving, or as a token of encouragement.