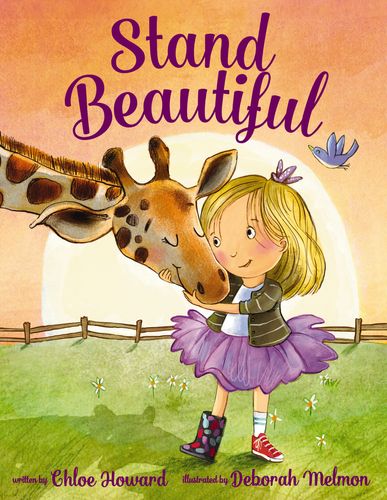 Stand Beautiful – picture book
Release date: May 29, 2018
ISBN: 9780310764953
Format: Hardcover
Teach your child the importance of embracing their uniqueness, celebrating the differences in others, and having a positive outlook with Stand Beautiful. International speaker, TEDx speaker, and anti-bullying author Chloe Howard shows kids that they are perfect in their own imperfect ways.
With humor and heart, Chloe and her friends take a road trip to encourage others who are struggling with loving themselves. After learning about their issues, Chloe and her friends spread positivity with easy-to-remember affirmations:
Be proud of who you are.
Stand up and accept yourself.
Boldly face your beautiful self.
Rock your differences.
I am the best me there is.
Stand Beautiful features colorful and adorable illustrations by Deborah Melmon. This picture book will help children ages 4 to 8 who struggle with issues stemming from anxiety, bullying, self-esteem, confidence, and acceptance.
Born with a clubfoot, author Chloe Howard had five major operations by the time she was fifteen. Through her hardships, she learned that each of us is perfect in our own imperfect way. Chloe wants to help your child stand beautiful too!