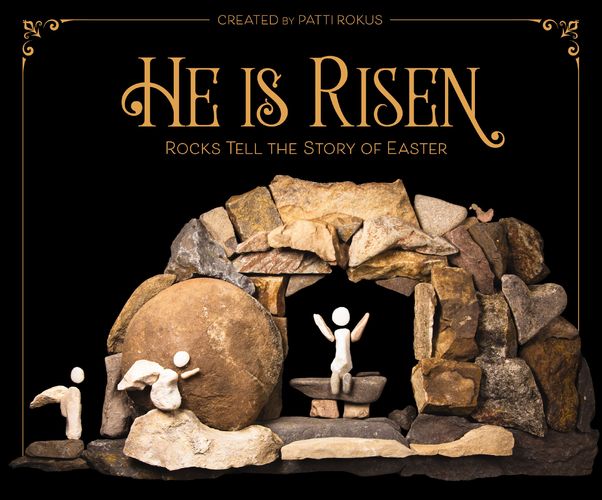 He Is Risen
Rocks Tell the Story of Easter
Release date: Feb 05, 2019
ISBN: 9780310764861
Format: Hardcover
This unique and unforgettable picture book uses rock art and simple text to tell children the story of the miracle of Easter—the resurrection of Jesus. Through the arrangement of a few rocks and powerful words directly from Scripture, the entire Easter story is told in He Is Risen: Rocks Tell the Story of Easter.
Young readers will be intrigued by the nature-filled artwork that shows the death and resurrection of Jesus and the celebration of the very first Easter in a powerful and unique way. He Is Risen is perfect for:
Children ages 4-8
Sharing the true story of Easter in a new and memorable way
Easter gifts, including basket stuffers
Inspiring creative art projects using natural items such as rocks, sticks, and leaves
This unique holiday picture book:
sparkles and shines with foil, embossing, and spot gloss on the cover
features beautiful photographs of the rock art
uses the Gospel of Luke from the NKJV translation to tell the Easter story
If you enjoy He Is Risen, check out A Savior Is Born: Rocks Tell the Story of Christmas.