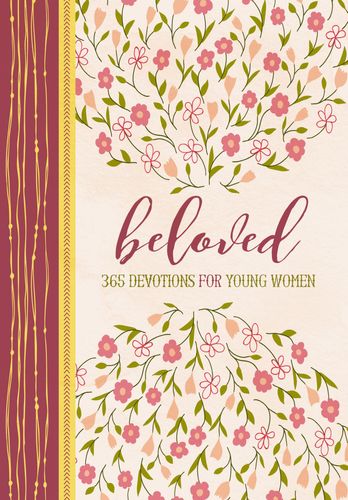 Beloved
365 Devotions for Young Women
Release date: Oct 02, 2018
ISBN: 9780310762775
Format: Hardcover
Honest, poignant, and sometimes humorous, Beloved: 365 Devotions for Young Women uses the inspiring stories of girls and women in the Bible—such as Ruth, Esther, Mary, and Abigail—and ample journaling space to help you build confidence and express yourself day after day.
Relationships. Body image. Peer pressure. Chasing your dreams. These are just a few of the topics explored in Beloved: 365 Devotions for Young Women that is meant to help teens and young women navigate the things that matter most in life.
Each day features:
A relevant devotion paired with a Scripture verse about a biblical woman you can look to for wisdom and inspiration
Journaling space to help you reflect on the day's message
Content that speaks to the pressures and changes girls like you are facing right now, giving you real-world applications to find God in your heart and keeping him at the forefront of your life.
Beloved features:
A beautiful foiled cover, two-color interior pages, and a ribbon marker
365 devotions perfect gift for holidays, graduation, or any occasion an impactful devotional can make a life-changing difference in a young woman's life