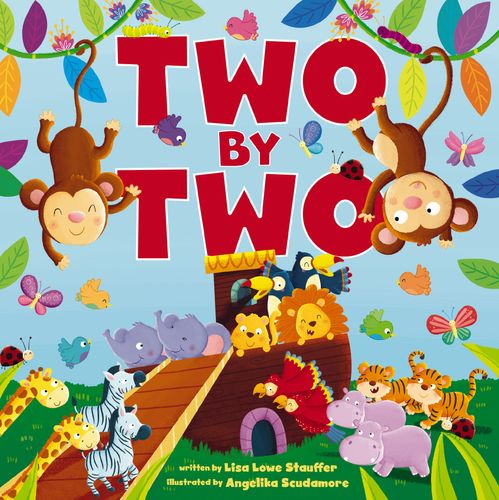 Two by Two
Release date: Jul 31, 2018
ISBN: 9780310762737
Format: Board Book
This playful take on Noah's Ark in a large, padded board book—perfect for lap reading or a child's hands—features rhyming text and joyful illustrations that will become a favorite for bedtime, story time, or anytime.
With lots to see and discover on each page—and playful monkey antics to enjoy—children will return to Two By Two over and over.
What happens when two mischievous monkeys get loose while inside Noah's ark? A party that soon involves all the animals, and won't end the rain finally stops—which Noah hopes will be soon. This playful, rhyming story is sure to have your little ones laughing and playing along as the monkeys start an anaconda limbo, penguins dance to buffalo bebop, and everyone plays pin the tail on the bear. Unique animals in the vibrant illustrations and rollicking text that will make you smile makes Two by Two a lyrical treat for the whole family to enjoy.
Two By Two:
gives your child a fun new take on the classic Noah's Ark story
is relatable to any child who has been stuck inside on a rainy day
has soft, rounded corners to ensure even the youngest child can enjoy the story
contains bright, child-friendly illustrations meant to engage young readers' eyes and imaginations