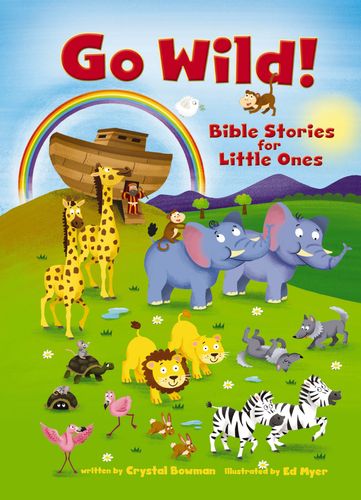 Go Wild! Bible Stories for Little Ones
Release date: Mar 06, 2018
ISBN: 9780310761693
Format: Board Book
God told Noah, "Build a boat,
long and wide so it will float."
Two by two the creatures came.
Some were wild, some were tame.
Get little ones excited about the stories of the Bible with Go Wild! Bible Stories for Little Ones. Children will love reading through the eight beloved stories from the Old and New Testaments, including Noah's Ark, Daniel and the Lions' Den, and The Lost Sheep. At the end of each story is an activity encouraging readers to "Go Wild" and flap their arms like a bird or roar like a lion. So have fun with this padded cover board book and go explore the wonders of the Bible!