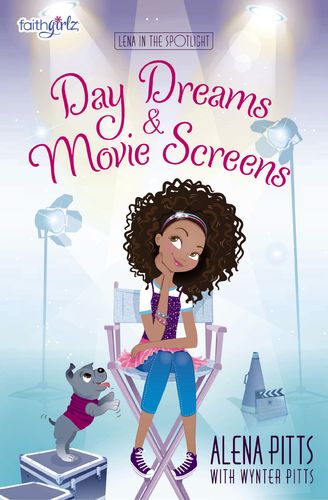 Day Dreams and Movie Screens
Release date: Sep 26, 2017
ISBN: 9780310760634
Format: Softcover
Day Dreams and Movie Screens is book two in the Faithgirlz series Lena in the Spotlight, written by Alena Pitts, star of The War Room and tween blogger of For Girls Like You, and cowritten with her mother, editor and author Wynter Pitts. In this fiction story that will appeal to young girls who have big dreams, Lena works to keep her feet on the ground as she deals with sisters, school, friends, and fame.
Day Dreams and Movie Screens:
Is perfect for young fans of realistic fiction
Is for readers ages 8-12
Is suited for summer reading, as a birthday or Christmas gift, or as inspirational reading
Contains eight original illustrations
In Day Dreams and Movie Screens, eleven-year-old Lena Daniels' summer of Hollywood starlets and movie filming alongside her favorite singer, Mallory Winston, is over. School starts soon, and it seems as though life might just pick up where it left off. But just as she begins to wonder if her summer was all just a dream, her world is turned upside down when she finds out she's hitting the road on a two-week bus tour to further promote the film. While traveling across the country with Mallory and her band, Lena experiences adventures and challenges she never expected, while learning to step outside of her comfort zone and follow the path God has for her life!
If you enjoy Day Dreams and Movie Screens check out the first and third books in the Lena in the Spotlight series: