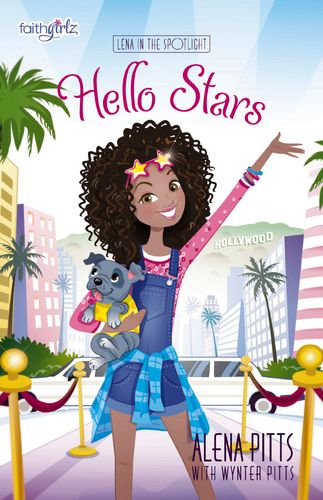 Hello Stars
Release date: Apr 25, 2017
ISBN: 9780310760597
Format: Softcover
Hello Stars is book one in the Faithgirlz series Lena in the Spotlight, written by Alena Pitts, star of The War Room and tween blogger of For Girls Like You, and cowritten with her mother, editor and author Wynter Pitts. This fiction story will appeal to young girls who have big dreams, and is a reflection of Alena's own life experiences as she reaches for the stars and keeps faith, family, and friends in balance.
Hello Stars:
is perfect for young fans of realistic fiction
is ideal for readers ages 8-12
is suited for summer reading, as a birthday or Christmas gift, or as inspirational reading
contains eight original illustrations
In Hello Stars, eleven-year-old Lena Daniels never thought she'd get the chance to star in a movie. Headstrong and determined, she has her life planned out to the minute. But when her best friends Savannah and Emma tell her about an audition, she knows there's nothing else in the world she'd rather do. And now that she's gotten her wish, Lena finds that being in the spotlight is harder than it sounds. Lena tackles tough choices, learns the value of perseverance, and keeps her hopes high. And she knows her faith and family will keep her feet on the ground and her eyes on the stars.
If you enjoy Hello Stars, check out the other books in the Lena in the Spotlight series:
Day Dreams and Movie Screens
Shining Night