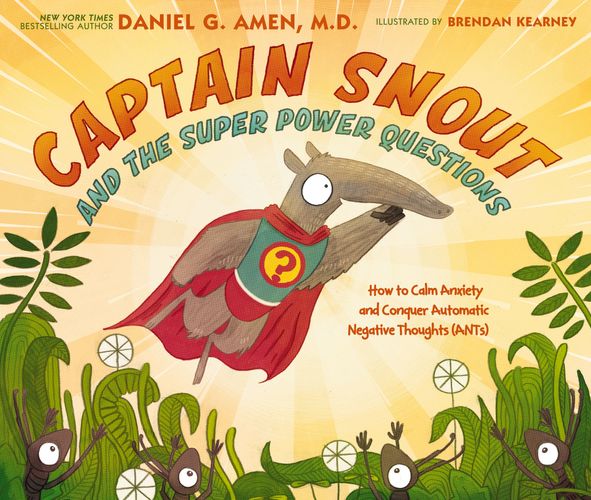 Captain Snout and the Super Power Questions
How to Calm Anxiety and Conquer Automatic Negative Thoughts (ANTs)
Release date: Sep 12, 2017
ISBN: 9780310758327
Format: Hardcover
Does your child struggle with negative thought patterns, stress, and anxiety? Captain Snout and the Super Power Questions! encourages children to live a happier and healthier life with a more positive outlook. This motivational picture book by Dr. Daniel Amen, New York Times?bestselling author and board-certified child psychiatrist, offers children a way to address their negative thoughts.
Don't let ANTS steal your happiness! That is what Captain Snout says loud and clear in this playful and encouraging book about living a positive life without the stress of negativity. What exactly are these ANTs? Automatic Negative Thoughts … and Captain Snout says we can use his super power questions to be mindful of our thoughts and be heroic too?
Written with easy-to-read text for children ages 4 to 8,?Captain Snout and the Super PowerQuestions!
Uses the cognitive behavior therapy technique to encourage coping skills and strategies for problem solving

Teaches children how to adopt a positive mindset and improve their overall well-being

Teaches children how to overcome automatic negative thoughts (ANTs)

Encourages young children dealing with anxiety
This quirky and comical picture book is a valuable resource for:
Parents helping their children overcome stress and anxiety in everyday life

Teachers who are guiding children through tough situations or motivating a change in mindset

School or library groups to help start the discussion about mental health and wellness at a young age