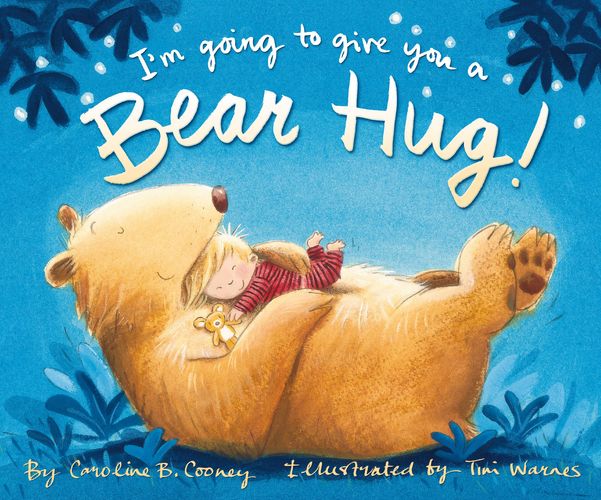 I'm Going to Give You a Bear Hug!
Release date: Dec 27, 2016
ISBN: 9780310754732
I'm Going to Give You a Bear Hug!, written by bestselling author Caroline B. Cooney and illustrated by Tim Warnes, is a playful and comforting bedtime book that helps your child imagine all the wonderful and silly ways someone might give and receive a hug. And the lively text and illustrations show the special connection between a parent and a child.
I'm Going to Give You a Bear Hug!:
Has sweet, whimsical rhymes that encourage playful interaction between a caretaker and child
Helps kids 4-8 wind down and drift off to sleep
Features all the ways kids love to snuggle with the ones they love with humor and whimsy
Celebrates the special bond parents, grandparents, and loved ones have with the children in their lives
Is perfect for bedtime and lap reading, as well as a gift for birthdays, Valentine's Day, Easter, and Christmas
Whether it's a big bear, gasp for air, knock over a chair hug or a wet and drippy, slimy, slippy fish hug, children will giggle their way through all the imaginative examples of hugs we can give and receive.
If you enjoy I'm Going to Give You a Bear Hug!, be sure to check out I'm Going to Give You a Polar Bear Hug! for more hugging fun!