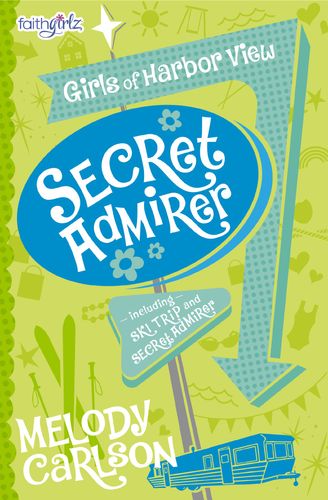 Secret Admirer
Release date: Jun 07, 2016
ISBN: 9780310753711
Format: Softcover
Bestselling author Melody Carlson (Gone Too Soon, Diary of a Teenage Girl) finishes her Girls of Harbor View series, which explores the ups and downs of a group of friends who are determined not to let their life in a rundown trailer park define them. In fact, these diverse and talented girls are determined to overcome any challenge they face.
In this two-book bind-up containing Ski Trip and Secret Admirer, love is in the air, on the slopes and on the dance floor. Morgan, Amy, Carlie, and Emily—the Girls of Harbor View—are forced to navigate first crushes, growing up, and how to relate to each other as their relationships start to change.
In Ski Trip, their hard-earned school trip takes a downturn when Amy and her friend Chelsea go completely boy crazy. Carlie would rather snowboard. But when she takes out her frustrations with her friends on the slopes, she ends up putting herself in a lot of danger. And in Secret Admirer, Amy finds herself pursued by a secret admirer. As the notes pile up, and the Valentine's Day dance approaches, Amy is wrapped up in dreams of love—but she may have her heart on the wrong guy.
Secret Admirer:
centers on girls from a variety of multicultural backgrounds and experiences
realistically explores situations and experiences girls eight to twelve face every day with heart and humor—including shifting friendships, first heartbreaks, and growing awareness of the world around us
is part of the Faithgirlz line of books