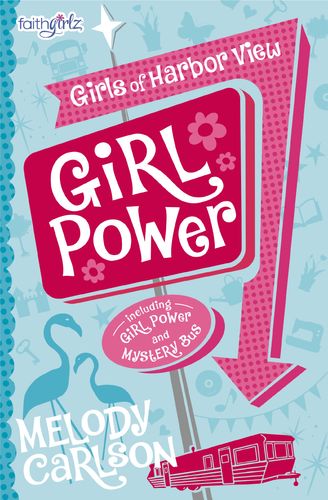 Girl Power
Release date: Jun 07, 2016
ISBN: 9780310753612
Format: Softcover
Harbor View Was No Place for a Girl—Until Now.
Meet Morgan, Amy, Carlie, and Emily, unlikely friends brought together when they come to live in the Harbor View Trailer Park. Discover what happens with these four friends join forces to make their world a better place.
Girl Power: When local bullies begin tormenting the girls, they decide to work together to transform and rejuvenate the trailer park—only to have their work destroyed. Together, the girls must find the courage and means to transform their lives.
Mystery Bus: The girls' trailer park renovations are rewarded when the landlord gives them an old, abandoned bus to fix up and use as a clubhouse. It seems like a simple project, until the girls uncover long-hidden mysteries involving old records, dusty books, and a private journal filled with secrets that someone at Harbor View does not want revealed.