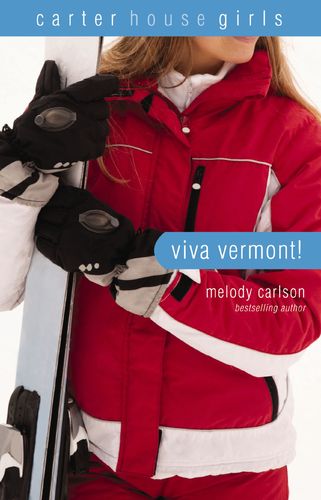 Viva Vermont!
Release date: Aug 05, 2014
ISBN: 9780310747147
Format: Softcover
With six teenage girls living under one roof, things are bound to get interesting. Mix six teenaged girls and one '60s fashion icon (retired, of course) in an old Victorian-era boarding home. Add guys and dating, a little high-school angst, and huge personalities … and you've got the Carter House Girls.
Christmas is coming, and Mrs. Carter treats the girls to a weekend trip to General Harding's luxurious Vermont ski lodge. Naturally, she has no idea that Taylor has invited some guys to follow them—boys who have a different type of adventure in mind. As usual, Mrs. Carter is distracted and leaves the girls to entertain themselves. When a dinner outing and small accident keep her away overnight, DJ, Eliza, Taylor, Kriti, Rhiannon, and Casey are quickly in over their heads. As a party gets completely out of hand, only God's help can get the Carter House girls out of this gigantic mess.