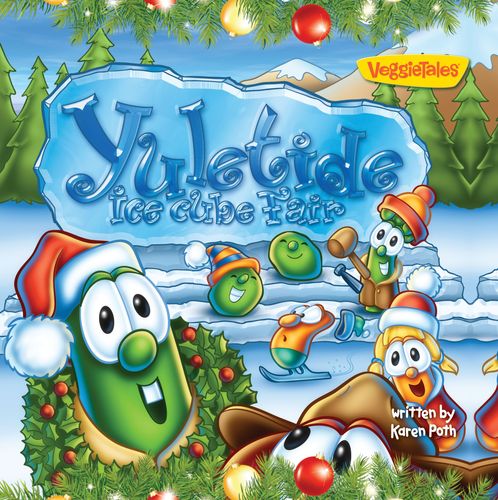 Yuletide Ice Cube Fair
Release date: Oct 07, 2014
ISBN: 9780310746232
Format: Saddle Stitch
This vibrant holiday book featuring the Veggietales characters uses a fun story to highlight the true meaning behind Christmas. Children will discover that Christmas isn't about what is the grandest, or biggest, or best—it's about Jesus!
This picture book with Larry the Cucumber, Bob the Tomato, and all your favorite VeggieTales characters features:
An original story told through rhyming text and bright illustrations
A message about the reason for the season perfect for kids ages 4-8
A sheet of included full-color stickers
It's that time of year again—the Yuletide Ice Cube Fair! Each veggie had carved an ice sculpture of what Christmas means to them. But between the giant ice angels, holiday feasts, and shopping malls is Junior Asparagus's tiny stable with a kneeling shepherd, which shows everyone what is really important.
Yuletide Ice Cube Fair:
Makes a great stocking stuffer and Christmas gift for boys and girls ages 4-8, grandchildren, and nieces and nephews
Is perfect for fans of VeggieTales
Can be used throughout the holiday season to remind kids why we celebrate Christmas each year, and help kids think about what Christmas means to them