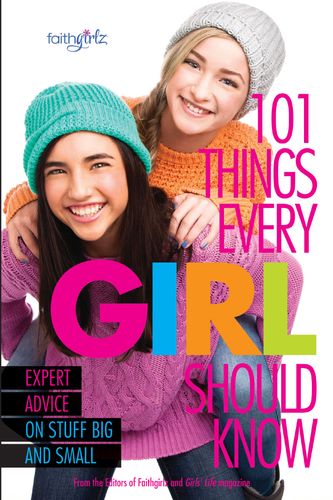 101 Things Every Girl Should Know
Expert Advice on Stuff Big and Small
Release date: Jul 07, 2015
ISBN: 9780310746195
Format: Softcover
What advice and tips should every tween know? 101 Things Every Girl Should Know is the book every middle school aged girl needs! This collection of advice guides girls through some of the toughest and trickiest situations they'll face as well as helps them feel confident and happy in their own skin.
Written in relatable language for tweens ages 8 to 12, 101 Things Every Girl Should Know features:
An appealing magazine-style layout with vibrant colors and full-color photos
101 tips every tween needs to know, such as how to accept compliments, how to cook dinner, how to manage stress, why keeping a gratitude journal is important, how to overcome fear of reading aloud in class, how to write an authentic thank you note, and much more
Inspirational callouts and messaging to encourage girls to take charge and be confident in all aspects of life
Being a young woman be overwhelming. Having a trustworthy resource as a reference can relieve some of those pressures. 101 Things Every Girl Should Know is the perfect gift for tween and teen girls on Valentine's Day, birthdays, holiday giving, or as a gift of encouragement.