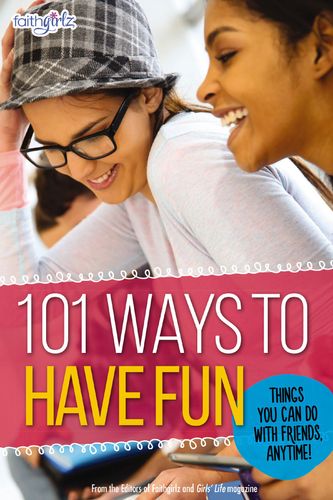 101 Ways to Have Fun
Things You Can Do with Friends, Anytime!
Release date: Mar 01, 2016
ISBN: 9780310746133
Format: Softcover
In today's world, a girl's free time is precious, but figuring out how to make the most of those spare moments can sometimes be difficult. Faithgirlz! is here to help, with over one hundred unique ideas, activities, and time maximizers you can do by yourself or with your friends. From planning the perfect relaxing afternoon to creating quick and awesome DIY masterpieces, and even tips on hosting amazing sleepovers (complete with lip synch battles and the best-ever snacks), 101 Ways to Have Fun has something for every situation and mood. Whether you have ten minutes or an entire afternoon to fill, finding the ultimate ways to de-stress and kick back with friends has never been easier!