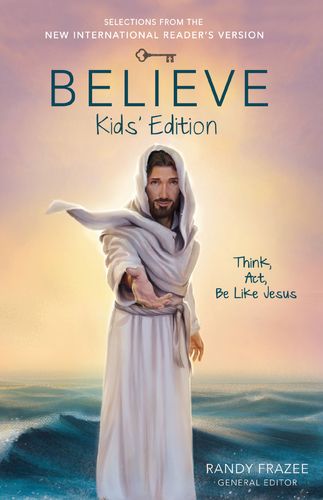 Believe Kids' Edition, Paperback
Think, Act, Be Like Jesus
Release date: Jun 02, 2015
ISBN: 9780310746010
Format: Softcover
You know the story of the Bible, but do you know what it means? This kids' edition of Believe teaches you the core beliefs, practices, and virtues of Jesus-followers so that you can understand how to live out God's story in your own life today.
As you walk through the three big categories—beliefs, practices, and virtues—you'll begin a journey that will take you closer to the heart of Jesus and deeper into the words of Scripture. You'll learn what the Bible has to say about everything from the nature of God and the identity of Jesus, to prayer, worship, and the fruit of the Spirit. Each big category is divided into ten topics to give you an up-close look at the important things God wants you to know.
From bestselling author and pastor, Randy Frazee, the Believe: Kids' Edition will take you on a step-by-step tour through the Bible and show you how to think, act, and be more like Jesus.