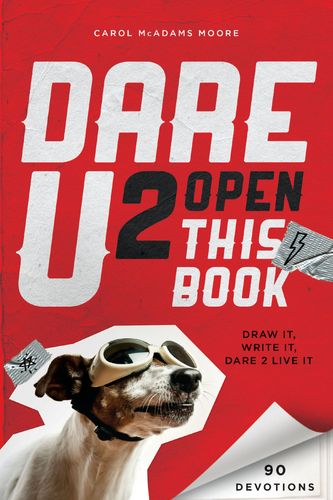 Dare U 2 Open This Book
Draw It, Write It, Dare 2 Live It
Release date: Sep 16, 2014
ISBN: 9780310742975
Format: Softcover
Draw It, Write It, Dare to Live It!
Dare U 2 Open this Book is not your typical 90-day devotional for guys. It's an all-out open space for you to explore and learn more about yourself and your faith. Get your mind thinking and your creative ideas flowing, turn your thoughts and emotions into dynamic doodles, fill in the prayer blanks, solve puzzles, and more.
Each of the short devotions includes a topic, quote, and Scripture summary, plus doodles, journal prompts, lists, puzzles, quizzes, fill-in-the-blank prayers, or other unique activities that explore Bible truths and ways to apply them—everyday. Dare U 2 Open this Book challenges guys to follow Jesus. Best. Idea. Ever.