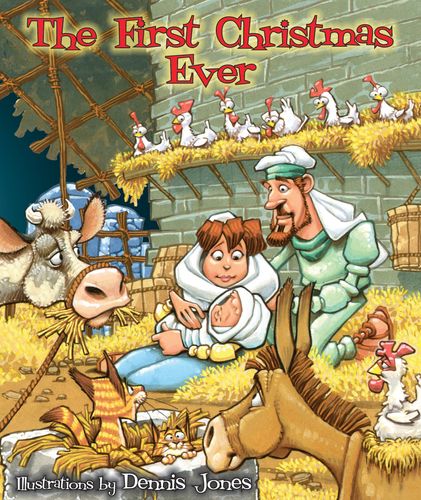 The First Christmas Ever
Release date: Oct 07, 2014
ISBN: 9780310740834
Format: Saddle Stitch
Through easy-to-understand text and vibrant and engaging artwork from The Read with Me Bible creator Dennis Jones, readers 4-8 can experience the timeless story of Jesus' birth and God's amazing love through simple words and expressive pictures they clearly understand.
A clear retelling of the Christmas story, from the journey to Bethlehem to the shepherds' joyful praise of the newborn Jesus, this paperback of The First Christmas Ever is sure to be popular with young readers each holiday season.
This picture book is perfect for:
family reading during Advent or on Christmas Day
Stocking stuffers and Christmas gifts for grandchildren, nieces and nephews, or any boy or girl on your list
Classroom gifts and Sunday school giveaways, thanks to its low price point and high value
And if you enjoy The First Christmas Ever, check out The First Easter Ever by Dennis Jones as well!