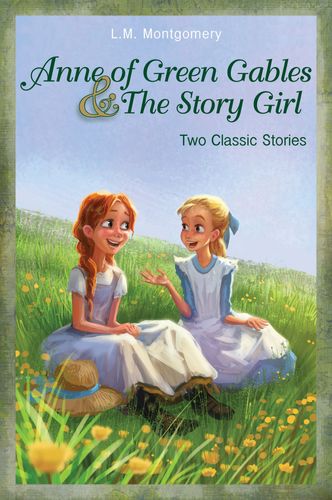 Anne of Green Gables and The Story Girl
Release date: Sep 28, 2013
ISBN: 9780310740629
Format: Softcover
Two classic characters, two classic stories, bound together in a new, timeless edition. Anne of Green Gables and The Story Girl bring to vivid life a young orphan girl and a captivating storyteller who both live on Canada's Prince Edward Island.
Anne of Green Gables, introduces a skinny, red-haired, and freckled orphan girl who is mistakenly sent to live with elderly siblings on the north shore of Canada's Prince Edward Island. The Cuthberts had asked to adopt a young boy who could help with the family farm, but Anne Shirley arrived from the orphanage instead, and soon brings joy, imagination, and lots of talking to the close-knit farming community.
The Story Girl tells the story of a group of cousins and friends with Sara Stanley at the center of their group, whose gift for storytelling and enchanting tales of adventure, romance, and suspense spark all sorts of contests and capers. The self-proclaimed favorite of all her books, many believe The Story Girl may be about the author herself.