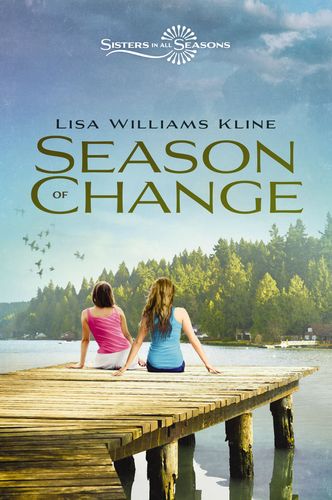 Season of Change
Release date: Apr 23, 2013
ISBN: 9780310740070
Format: Hardcover
On a long weekend with Diana's grandparents, Stephanie and Diana face what could be their greatest fear: another divorce in their family.
Diana and Stephanie find a hidden brochure for a marriage counseling retreat in Norm and Lynn's room, and their suspicions flare when they're dropped off at Diana's grandparents' home on Lake Norman for a "long weekend." Will there be another divorce? Things go from bad to worse when Diana hits a deer while practicing driving. Then Stephanie's mom shows up unexpectedly, and the girls are separated. Is it for good? Isn't that what they wanted? As the girls wonder what it would be like to not have to put up with each other, Diana finds something in the woods, and everything changes.
This final book in the Sisters in all Seasons series brings the story of Stephanie and Diana to a close, and shows what happens when two opposites become friends, and maybe sisters.
Praise for Summer of the Wolves:
"This funny, gentle and compassionate story feels fresh, thanks to appealing, closely observed characters, both major and minor, and a compelling setting"
–Kirkus Reviews