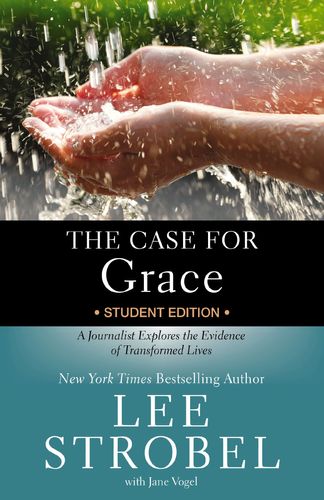 The Case for Grace Student Edition
A Journalist Explores the Evidence of Transformed Lives
Release date: Feb 24, 2015
ISBN: 9780310736578
Format: Softcover
Grace. It's talked about a lot from church pulpits and often serves as the climax of testimonies, but what does it really mean? Is it really as simple as praying for forgiveness, or there more to really receiving grace? And what about grace and forgiveness toward others—and toward yourself? In this young adult adaptation of New York Times bestselling author Lee Strobel's The Case for Grace, your questions are explored and answered from all angles, using Lee's personal story of struggling to find grace for himself, as well as interviews with a wide array of people who were radically changed by God's grace alone.
The wild party that is engraved on Instagram, which you pray future employers never find. The comment your friend made about you that went way over the line. The guilt you still carry for a mistake you made three years ago. Those things don't magically go away or become easily forgotten. So when you hear about Christian grace and forgiveness, and how it's a prayer away, that can be a little hard to accept sometimes. Even if that clean-slate grace would be a great thing to have for yourself, or toward the people in your life.
The good news is, you're not alone in your struggle to "get" grace. Inside this book is an exploration of the hows and whys behind God's amazing grace, as well as revealing stories from people who experienced that gift in remarkable ways—including people who believed they'd been forgotten, murders convinced they weren't worth forgiving, and Lee Strobel's own account of searching for grace his entire life. Because grace is available and can change your life, if you just accept it.
The Case for Grace Student Edition:
Presents real-life stories and experiences from a diverse group of people who have experienced incredible instances of grace firsthand
Tackles questions teens and young adults thirteen and up often ask and encounter, so they can better understand what grace really is and how it applies to their own lives
Unpacks the Bible's teachings on grace and applies them to today's world
Can also be used in the classroom, in group studies, or as part of a religious studies or comparison class
Pairs well with The Case for Christ Student Edition, The Case for a Creator Student Edition, The Case for Faith Student Edition, and The Case for Miracles Student Edition