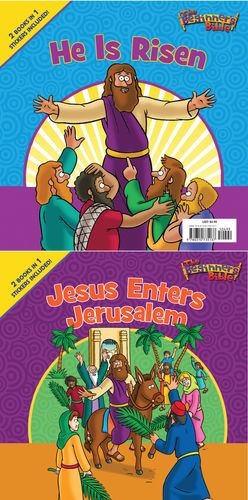 The Beginner's Bible Jesus Enters Jerusalem and He Is Risen
The Beginner's Bible Easter Flip Book
Release date: Jan 22, 2013
ISBN: 9780310735137
Format: Softcover
Jesus Enters Jerusalem and He Is Risen are the two Bible story favorites in this unique The Beginner's Bible flipbook format. The story of the Jesus and his disciples going into Jerusalem until Jesus' death and the story of the resurrection and Jesus' visits and gifts to his disciples will help young children learn the true meaning of Easter and salvation.
Two sticker sheets are included for added fun!
Using the beloved The Beginner's Bible artwork to bring the stories to life for young readers and their families, this book is sure to become a favorite holiday read!