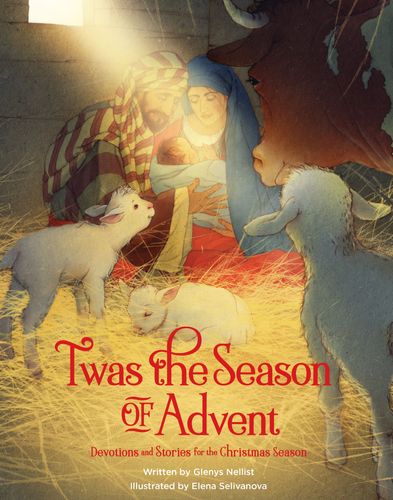 'Twas the Season of Advent
Devotions and Stories for the Christmas Season
Release date: Nov 02, 2021
ISBN: 9780310734154
Format: Hardcover
Celebrate the Advent season with a new family tradition with this beautiful and heartwarming collection of devotions and stories from beloved, bestselling author Glenys Nellist, told in the style of the classic 'Twas the Night Before Christmas.
'Twas the Season of Advent is a 25-day devotional that will inspire your family as you eagerly await the arrival of Christ's birth!
'Twas the season of Advent, when all through the earth,
People were pausing to ponder Christ's birth.
The bright lights were hung 'round the doorframes with care
In hopes that Christmastime soon would be there…
Prepare the way for the LORD. Isaiah 40:3
Written in both prose and poetry, 'Twas the Season of Advent will engage children and adults alike and become a new holiday tradition for families everywhere!
From the bestselling author of the holiday favorites 'Twas the Evening of Christmas and 'Twas the Morning of Easter, 'Twas the Season of Advent:
Delivers prose and poetry that will appeal to all ages, especially 4-8 year-olds

Brings Advent to life through 25 devotions featuring stories from the Old and New Testaments

Features beautiful artwork by celebrated illustrator Elena Selivanova

Serves as the perfect gift for the family as you prepare for the Christmas season

Presents portions written in the familiar rhyme scheme of Clement C. Moore's '

Twas the Night Before Christmas

Showcases a beautiful cover you'll want to display on your coffee table all Advent and holiday season
Join Glenys and families around the world as you and your family wait, prepare for, and look forward to the arrival of God's son, Jesus.
Look for additional inspirational children's picture books from Glenys:
'Twas the Morning of Easter

'Twas the Evening of Christmas

Snuggle Time series

Love Letters from God series