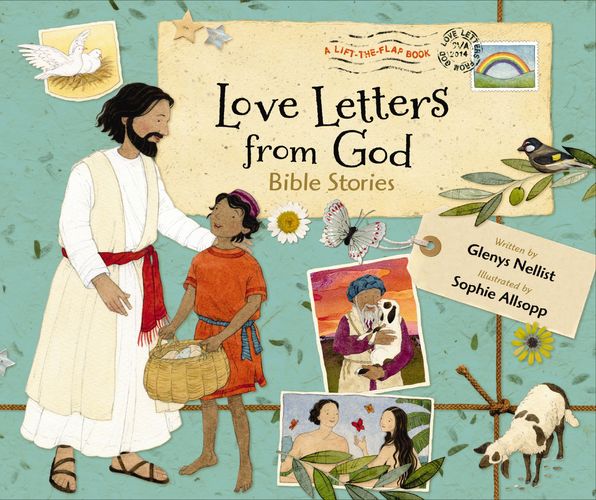 Love Letters from God
Bible Stories
Release date: Aug 26, 2014
ISBN: 9780310733843
Format: Hardcover
What child does not love to receive mail? What if your child could receive, open, and read his or her own personal mail from God? Love Letters from God will invite them to do just that! With 18 of the most popular Bible stories, every story is accompanied by a special and encouraging letter, each tucked away in its own lift-the-flip envelope.
Love Letters from God is the first book of the series written by Glenys Nellist. Unique features include:
18 letters from God, enclosed in an envelope your child can open, and personalization space to write your child's name on each letter
Gorgeous bright illustrations by Sophie Allsopp
9 stories from The Old Testament and 9 stories from The New Testament
This picture book is perfect for ages 4-8 and is great for birthdays, Easter baskets, Valentine's Day, holiday gift giving, or as an addition to your child's home library.
Check out other titles from this series, Love Letters from God: Bible Stories for a Girl's Heart, Easter Love Letters from God: Bible Stories, and Christmas Love Letters from God: Bible Stories.