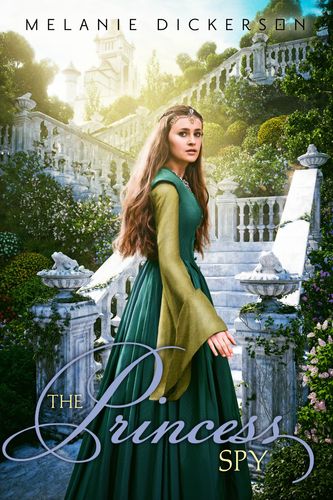 The Princess Spy
Release date: Nov 04, 2014
ISBN: 9780310730989
Format: Softcover
In this historical fairy-tale romance book from bestselling author Melanie Dickerson, based on The Princess and the Frog, Margaretha hopes to find her prince … but when a man claiming to be an English lord arrives at the castle, she finds herself questioning her heart as she uncovers secrets about her current suitor that cast the mysterious lord in a new light.
Margaretha has always been a romantic, and hopes her newest suitor, Lord Claybrook, will be her one true love. But then an injured man is brought to Hagenheim Castle, claiming to be an English lord Claybrook attacked and left for dead. And only Margaretha understands the wild story.
Margaretha convinces herself "Lord Colin" is just addled. Then Colin retrieves an heirloom she lost and asks her to spy on Claybrook as repayment. Margaretha knows she could never be a spy—she unable to keep anything secret—though what she soon discovers changes her romantic notions not about Claybrook but possibly Colin as well. It is up to her to save her father and Hagenheim itself from a wicked plot.
The Princess Spy is:
Perfect for teen readers ages 13-18 and adults who enjoy historical romances
A romantic, fast-paced read—sure to entrance fans of fairy tale retellings
A stand-alone story that is also part of the Hagenheim series, featuring the daughter of Rose and Lord Hamlin
A full-length clean and inspiring love story