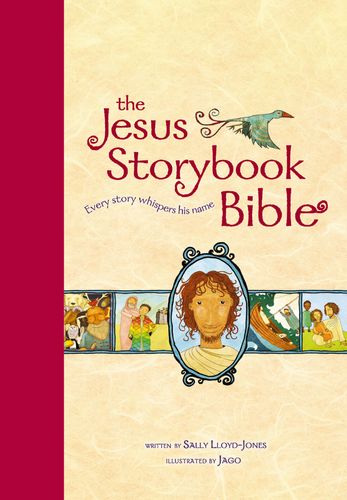 The Jesus Storybook Bible, Read-Aloud Edition
Every Story Whispers His Name
Release date: Mar 12, 2011
ISBN: 9780310726050
Whether children are reading to you or with you, this larger format, read-aloud edition of the Jesus Storybook Bible—trusted and treasured for over a decade—has been purposefully designed for one reason: to help God's Word stick.
The storybook Bible that has captured the hearts of millions of readers young and old has been written, illustrated, and formatted with shared reading time in mind. Parents, grandparents, pastors, and teachers, that means one of the most treasured children's Bibles ever created is also one the most trusted Bibles to help children read-aloud and remember the truths of Scripture.
Featuring the beautiful prose of New York Times bestselling author Sally Lloyd-Jones and the award-winning art of Jago, The Jesus Storybook Bible, Read-Aloud Edition tells the Story beneath all the stories in the Bible, inviting children to join in the greatest of all adventures.
As they read aloud or listen along, boys and girls will discover for themselves that Jesus is at the center of God's great story of salvation—and at the center of their story too. It's not just Bible reading … it's an unforgettable Bible experience.
The Jesus Storybook Bible, Read-Aloud Edition:
Is beautifully written by New York Times bestselling author Sally Lloyd-Jones and illustrated by award-winning artist Jago
Captures all the unforgettable prose and illustrations of the phenomenally successful Jesus Storybook Bible and presents it in a larger format, read-aloud edition
Invites children to discover for themselves that Jesus is at the center of God's great story of salvation—and at the center of their story too