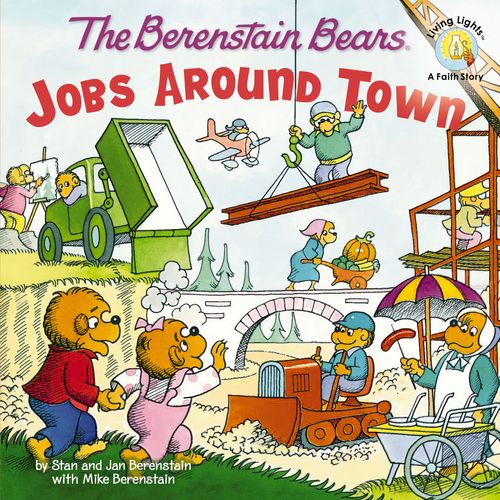 The Berenstain Bears: Jobs Around Town
Release date: Mar 05, 2011
ISBN: 9780310722861
Format: Saddle Stitch
Young readers will enjoy reading about the different jobs everyone has in Bear Country in this addition to the Living Lights™ series of Berenstain Bears books. Children will be encouraged to imagine where their own God-given gifts will take them as they grow.
The Berenstain Bears: Jobs Around Town—part of the popular Zonderkidz Living Lights series of books—is perfect for:
Early readers ages 4-8
Reading out loud in classrooms, during story time, and at home or bedtime
Birthday gifts, Easter, holiday gift giving, or as a new addition to your home library
Sparking meaningful conversations about using the talents God gives us to answer the question, What do you want to be when you grow up?
The Berenstain Bears: Jobs Around Town is an addition to the Living Lights™ series that:
Features the hand-drawn artwork of the Berenstain family
Continues in the much-loved footsteps of Stan and Jan Berenstain in this Berenstain Bears series of books
Is part of one of the bestselling children's book series ever created, with more than 250 books published and nearly 300 million copies sold to date