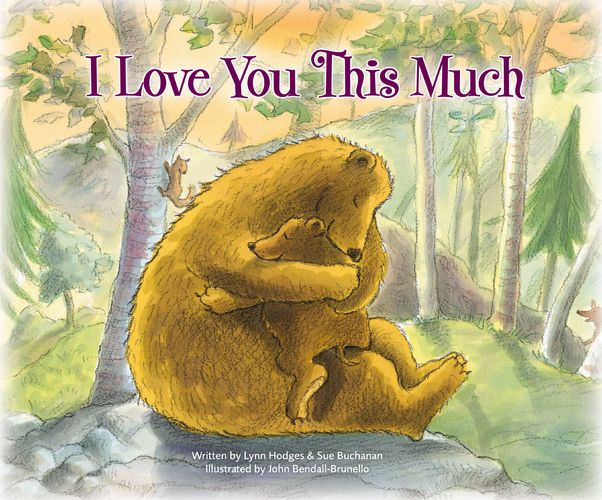 I Love You This Much
A Song of God's Love
Release date: Dec 11, 2010
ISBN: 9780310722656
Format: Softcover
In this bestselling ode to a parent's love for their child, follow a bear and their cub through a day spent together. The rhyming text and gorgeous illustrations make this a read-aloud book perfect for sharing with your child just how much you love them.
How I love your morning hug;
you nestle in my touch.
You wait to hear me whisper low,
"I LOVE YOU THIS MUCH."
A perfect cuddle book for young children and the adults who cherish them, I Love You This Much combines endearing illustrations with playful text to reassure young audiences of a caregiver's boundless love for their child—and God's endless love for us. From the first light of the morning to the comfort of bedtime, and all the adventures and playtime that come between, follow this bear and their beloved cub as they show each other love throughout the day.
I Love You This Much:
is a wonderful read-aloud story with rhymes and rhythms that build to a refrain about your love for them that your child will always remember
is perfect for toddlers and young children
is ideal for bonding time and bedtime, with a layout that makes it great for lap reading or snuggling together
is a sweet story with an inspiring message based around Ephesians 3:17–18