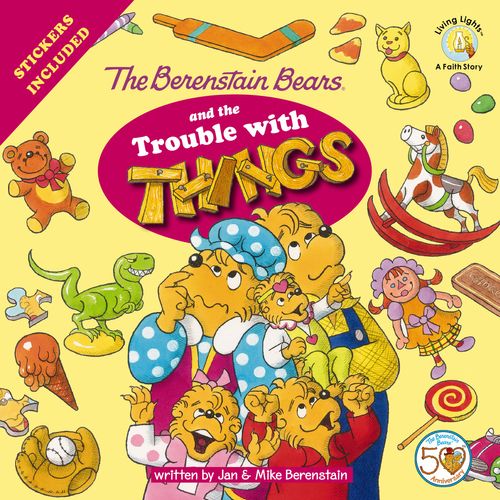 The Berenstain Bears and the Trouble with Things
Stickers Included!
Release date: Jan 22, 2013
ISBN: 9780310720911
Format: Saddle Stitch
Is your child always listing the things they want or asking for more? In this addition to the Living Lights™ series of Berenstain Bears books, young readers will understand why material things are not as important as they think and learn about the blessings God provides. As an added bonus, the book includes STICKERS to encourage young minds to put these valuable lessons into practice.
The Berenstain Bears and the Trouble with Things—part of the popular Zonderkidz Living Lights series of books—is perfect for:
Early readers ages 4-8
Reading out loud in classrooms, during story time, and at home or bedtime
Sparking conversations about the importance of being thankful and appreciative of the blessings from God
The Berenstain Bears and the Trouble with Things is an addition to the Living Lights™ series that:
Features the hand-drawn artwork of the Berenstain family
Continues in the much-loved footsteps of Stan and Jan Berenstain in this Berenstain Bears series of books
Is part of one of the bestselling children's book series ever created, with more than 250 books published and nearly 300 million copies sold to date