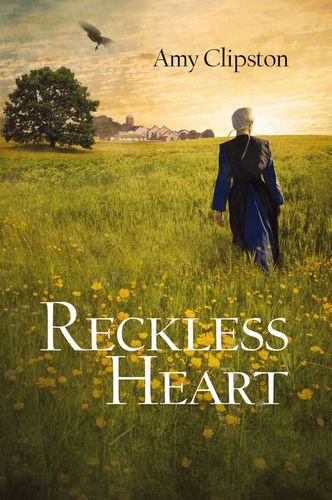 Reckless Heart
Release date: Apr 23, 2012
ISBN: 9780310719847
Format: Softcover
Bestselling author Amy Clipston (Amish Homestead series) presents a YA tie-in to her popular Kauffman Amish Bakery books with Reckless Heart, which follows a member of the Bontrager family as she deals with a mistake that could destroy her standing in the community.
One wild night. One big secret. When Amish teen Lydia Bontrager stumbles home drunk after a forbidden party, it opens up a world of guilt. Part of her wonders why she agreed to go to that barn after the youth gathering—but the other half knows: to avoid the tensions at home.
Lydia's youngest sister is deathly ill, causing a strain on her parents and added expectation on her to be the good daughter and care for the household—in addition to working as a teacher's assistant and helping part-time at her grandmother's bakery. Adding to the stress, as Lydia feels even more restless and confused, Joshua, the only boy she's ever loved, becomes increasingly distant. When an English boy moves in nearby, Lydia finds someone who understands her, but her community is convinced it is proof she's becoming too reckless. With her sister's worsening condition, a splintering relationship with Joshua, and her own growing questions over what is right, Lydia could lose everything that she's ever held close.
A Reckless Heart:
directly connects to Amy Clipston's bestselling Kauffman Amish Bakery series, but can be read as a standalone novel
will appeal to fans of Amish and cozy fiction
contains the universal themes of coming of age and dealing with societal pressure that are true for any teenager