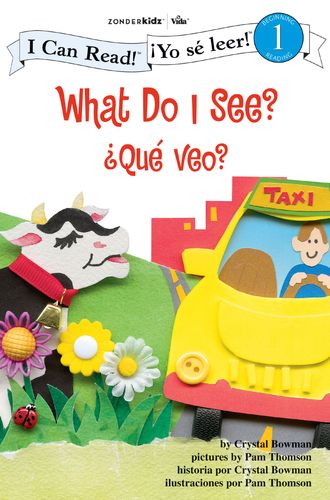 What Do I See? / ¿Qué veo?
Biblical Values
Release date: Apr 26, 2009
ISBN: 9780310718703
Format: Softcover
This book introduces level-one readers to the sights and sounds of both country and city. The vivid and clever illustrations help children experience God's world in a fun way. From mooing cows to beeping cars, What Do I See? will hold the interest of young readers.Este libro introduce a los lectores de nivel 1 a las imágenes y sonidos tanto del campo como de la ciudad. Las vívidas e inteligentes ilustraciones ayudan a los niños a experimentar el mundo de Dios de manera divertida. Desde vacas que mugen hasta carros que pitan, ¿Qué veo? captará el interés de los jóvenes lectores.