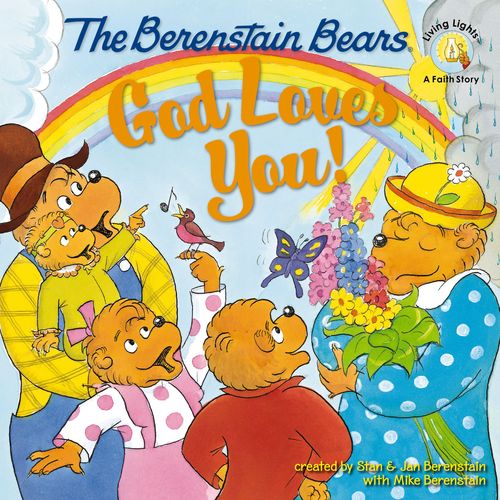 The Berenstain Bears: God Loves You!
Release date: Sep 28, 2008
ISBN: 9780310712503
Format: Saddle Stitch
How can you explain God's unconditional love to a child? Young readers will learn and appreciate the many ways God shows His love to them in this addition to the Living Lights™ series of Berenstain Bears books. Children will discover that God loves them because he made them, not because they're successful.
The Berenstain Bears: God Loves You!—part of the popular Zonderkidz Living Lights™ series of books—is perfect for:
Early readers, ages 4-8
Reading out loud at home or in a classroom
Creating conversations about individuality and uniqueness
Supplementing God is love lessons that highlight the countless ways God shows His love to everyone
The Berenstain Bears: God Loves You! :
Features the hand-drawn artwork of the Berenstain family
Continues in the much-loved footsteps of Stan and Jan Berenstain with the Berenstain Bears series of books
Is part of one of the bestselling children's book series ever created, with more than 250 books published and nearly 300 million copies sold to date